Thyme is a cooking herb used fresh or dried. It is a low level growing plant and popularly used in poultry dishes, soups and salads. Thyme is used as Thyme oil and Thyme dried herb. No other herb can replace thyme, but if you are running out of time and there is no thyme available in your pantry, then you can use marjoram, basil, oregano or bay leaf as thyme substitute. Thyme substitute is a little complex to use; you have to understand what thyme substitute to use for a recipe. One easiest way to use is Italian seasoning, it is easily available and easy to use, and it also works in many recipes.
Herein is the right Thyme Substitute:
Rosemary as thyme substitute: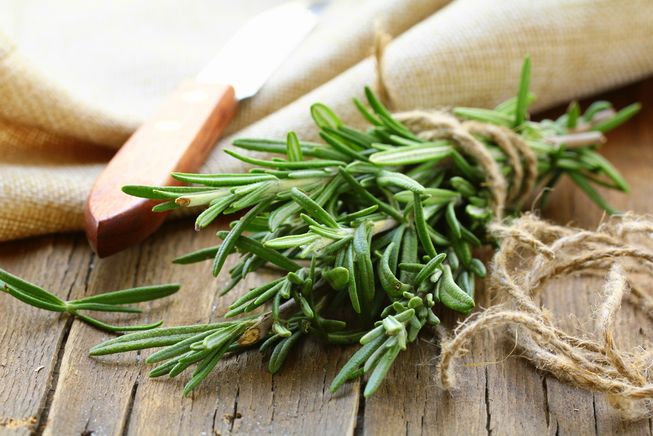 Rosemary can be used in individual dishes as thyme substitute, and it has nice strong flavour.Rosemary is also used as Rosemary oil for acne.The Middle East and the Mediterranean dish have predominant taste of thyme in their cuisine. Especially seafood dishes a fish cooked with thyme flavour can be substituted by rosemary and some other herbs as well like basil, lemongrass and sage. Thyme is used in many another cuisine as well and is as popular as in Mediterranean dishes
Method to prepare Onion Thyme soup recipe:
Take a cooking pan put two teaspoons of low fat butter, add one tablespoon of whole wheat flour and roast correctly then add little vegetables stock and make paste then add two cups of vegetable stock and stir, then add two cups of sliced onion and cook for five minutes and add finely chopped celery and one teaspoon of grounded black peppercorns and one tablespoon of rosemary as thyme substitute.
Oregano as thyme substitute:
Oregano has an excellent flavour and can compliment any dish and can also be used as thyme substitute in many recipes. Oregano is also used as Oregano oil for warts.
Method to prepare Roasted mushroom with three colour bell peppers:
Take two cups of mushrooms and place on baking tray and in preheated oven bake for ten minutes at 200-degree c, then keep aside to cool. Take a red bell pepper pierce it with fork and roast from all sides. Remove the charred skin and seeds, cut into cubes. Similarly, do with yellow and green bell peppers. Now cut the mushrooms into cubes. Taka a bowl combine bell peppers and mushrooms, now add one teaspoon of rosemary, half teaspoon of oregano as thyme substitute and one tablespoon of lemon juice and salt per taste.
Basil as thyme substitute:
Basil has many nutrients which you require to have good health and it can be used as thyme substitute.
Method to prepare Cheese and thyme potato wedges:
Take two cups of cut into wedges and parboiled potatoes, two tablespoons of butter, one teaspoon of olive oil, one teaspoon of grated garlic, one tablespoon of red chilli powder, ¼ teaspoon of black pepper powder, three teaspoons of basil instead of 1 teaspoon of thyme and salt per taste. Now combine everything and toss well, then line the potato wedges on a baking tray and bake in preheated oven at 200-degree c for 30 minutes. Turn the potato in between. Once it is done grate cheese and cook for five minutes.
Mixed herbs as thyme substitute:
Mixed herbs can be an excellent choice to use as thyme substitute in various recipes.
Method to prepare thyme and onion focaccia bread:
Combine one teaspoon of yeast, half teaspoon of sugar with two tablespoons of warm water in a bowl and keep aside for five minutes. Then take one big bowl put one cup of plain flour and salt and mixture of yeast water and knead the dough with warm water loose in texture. Add three teaspoons of olive oil and knead the dough properly. Cover the dough for 30 minutes. Then roll the dough with your fingers into an oval shape and put into greased baking tray. Apply one teaspoon of olive oil on oval shape dough and cover with a muslin cloth and give rest of 30 minutes. Take out the cloth and bake in preheated oven at 200 degrees for 30 minutes or till brown in colour.
Marjoram as thyme substitute: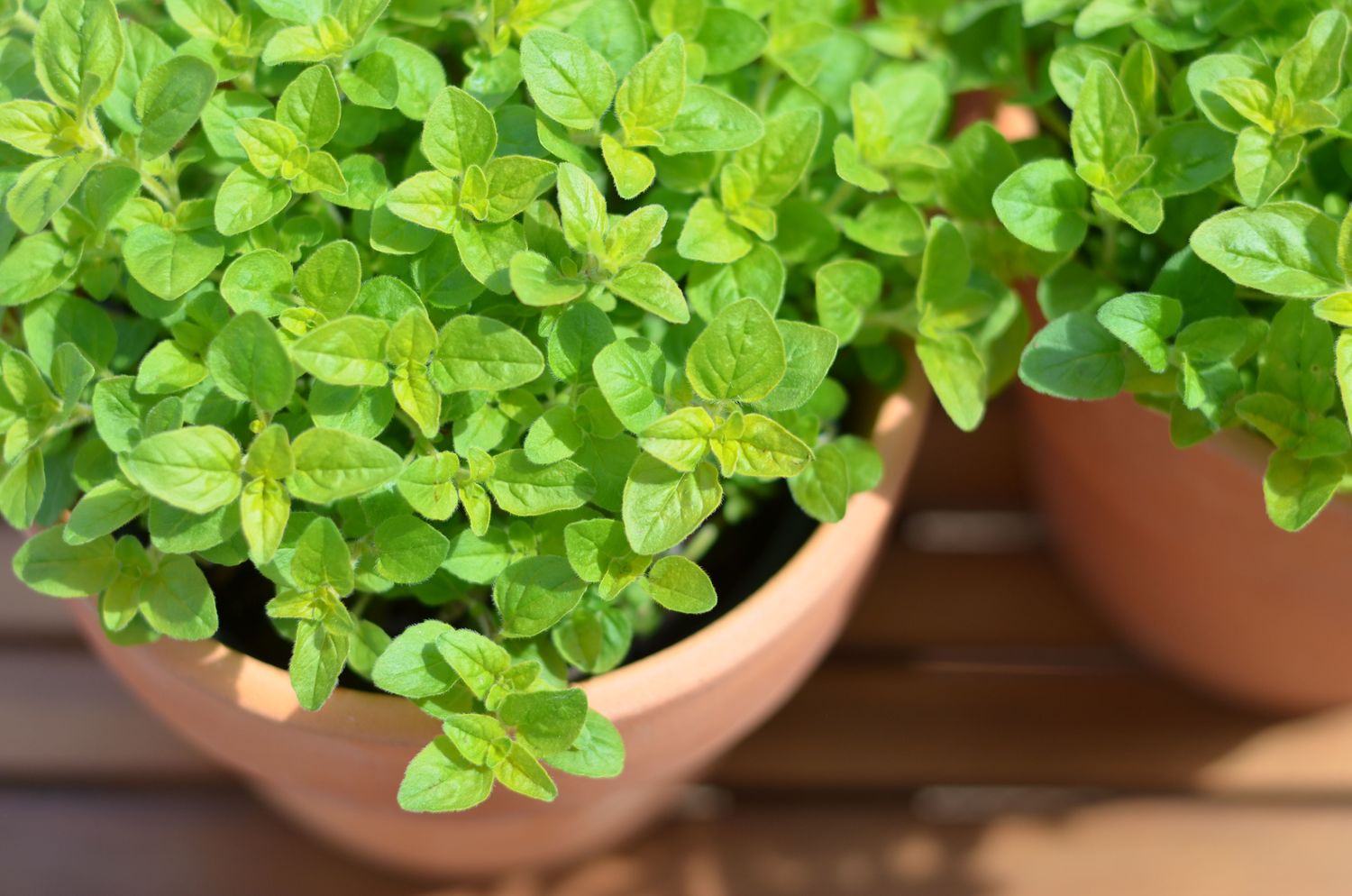 Marjoram has strong taste as thyme so it can be a good thyme substitute. Here are some Amazing Health Benefits of Marjoram.
Method to prepare herbed cucumber slices:
Take a pan put one tablespoon of olive oil add two teaspoons of crushed garlic, one finely chopped red bell peppers, boiled chickpeas, one tablespoon of marjoram salt to taste and black pepper. Mix everything and cook for few minutes. Now take a plate spread the cucumber slices, then take one tablespoon of the chickpea mixture and put in each and every slice.